Cronut are a food baked by Forsic and Traffop favorite food.
Description
The cronut appear as like a regular cronut in real life, it was a combination of croissant and donut. The taste is really really delicious and Traffop really crazy with them.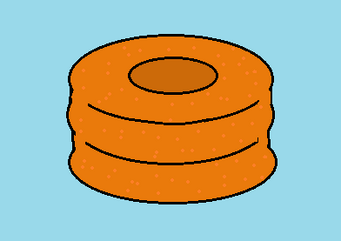 Trivia
Traffop always eat them on breakfast and lunch time.
Forsic really enjoy to baked cronut.
Detecto does't like it because cronuts make him very getting easily Hyperactive.
Warning ! This page has been created by MixelsFloras Aka MF.

Please ask permissions with the creator if you want to edit and be a nice person..